I have to agree with Lori--scallops are fancy! I remember when I used deco scissors to fancy up anything and everything. Ahhh those were the days. Now I use punches and dies to achieve fancy scallops. Absolutely love them!
Speaking of love--I love Sandy's fancy scalloped purse! Check it out!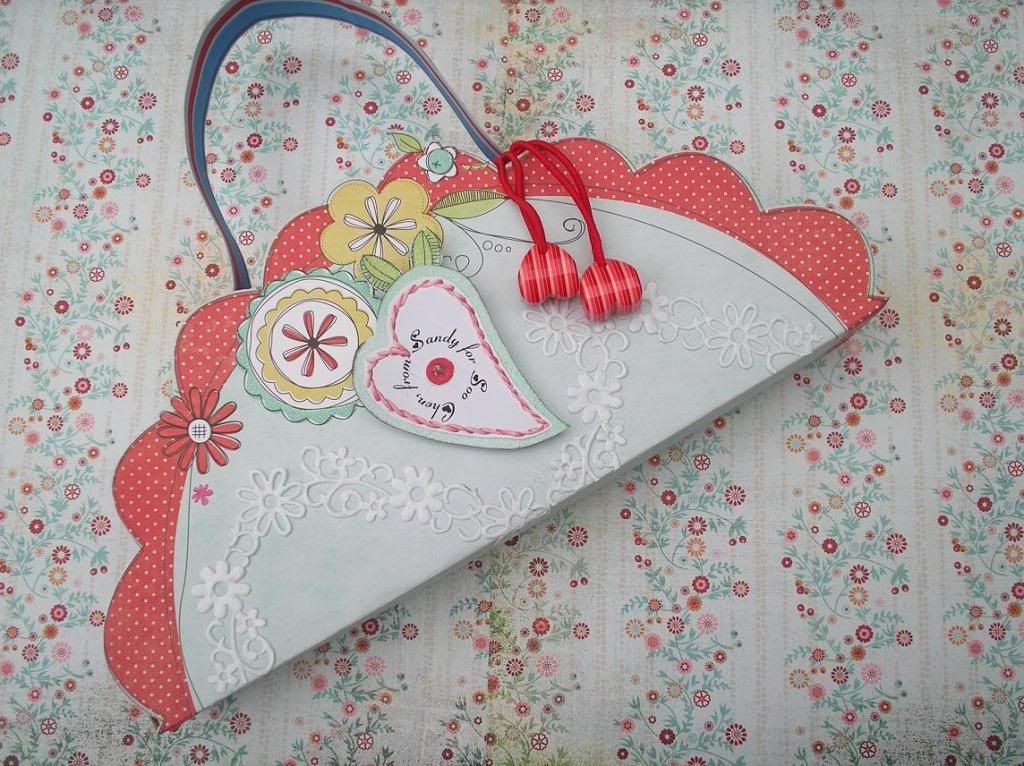 I love the details and am dying to see her supply list. Is that a hair tie? Or beads on a string? Did this start out as a pre-made scalloped paper circle or did she make it herself? What line are those flowers from and why do I not own it? When an item can stop and make me want to know more, it is a sure fire winner in my book!
Sandy you have one week to email me at dora@scrapstreet.com for your prize. Please use Blog Winner in your title. Goodies will be on their way to you!
Tomorrow is National Scrapbooking Day and we will be partying with challenges, a blog hop, and prizes!!!!!!!!! Be sure to come on back and play!