Did you ever use the phrase "hmmm that's a bit
sketch
" when referring to something being questionable? I was just reminded of that phrase when I typed in the title of this blog post. Which kind of relates to the topic at hand - sketches! Our wonderful road maps to scrapbooking and card making! The great thing about sketches is that they don't have to be used literally. You
can
question the layout of the sketch and adapt it for yourself.
In this month's issue of ScrapStreet, I am featuring the lovely
Allison Davis
in the
Blog Bay
article. If you haven't heard of Allison yet, may I strongly suggest you go check out her blog? Not only is she extremely talented in the sketch and scrapbooking arena but she is also one of the sweetest people I've met! We are featuring one of her "sketches of the week" in the article along with some examples from friends and family. Several are on her fabulous new Creative Team.
So let's chat a bit about sketches. I know some people don't like using them or just never had a desire to but others appreciate the foundation they can bring when you are in a creative rut. Sometimes you have some papers and photos that you just don't know what to do with. Everything you do doesn't look right and you are about ready to toss it all on the floor. It's at that point I start to look at my favorite sketch sites. I browse the design teams examples and the creative wheels start to turn. Sometimes I end up using the sketch and other times I begin using it but what happens is Mo and Jo show up and I come out with something completely different! Pretty cool I say!
I wanted to share with you the sketch Allison posted on her blog for the Creative Team call: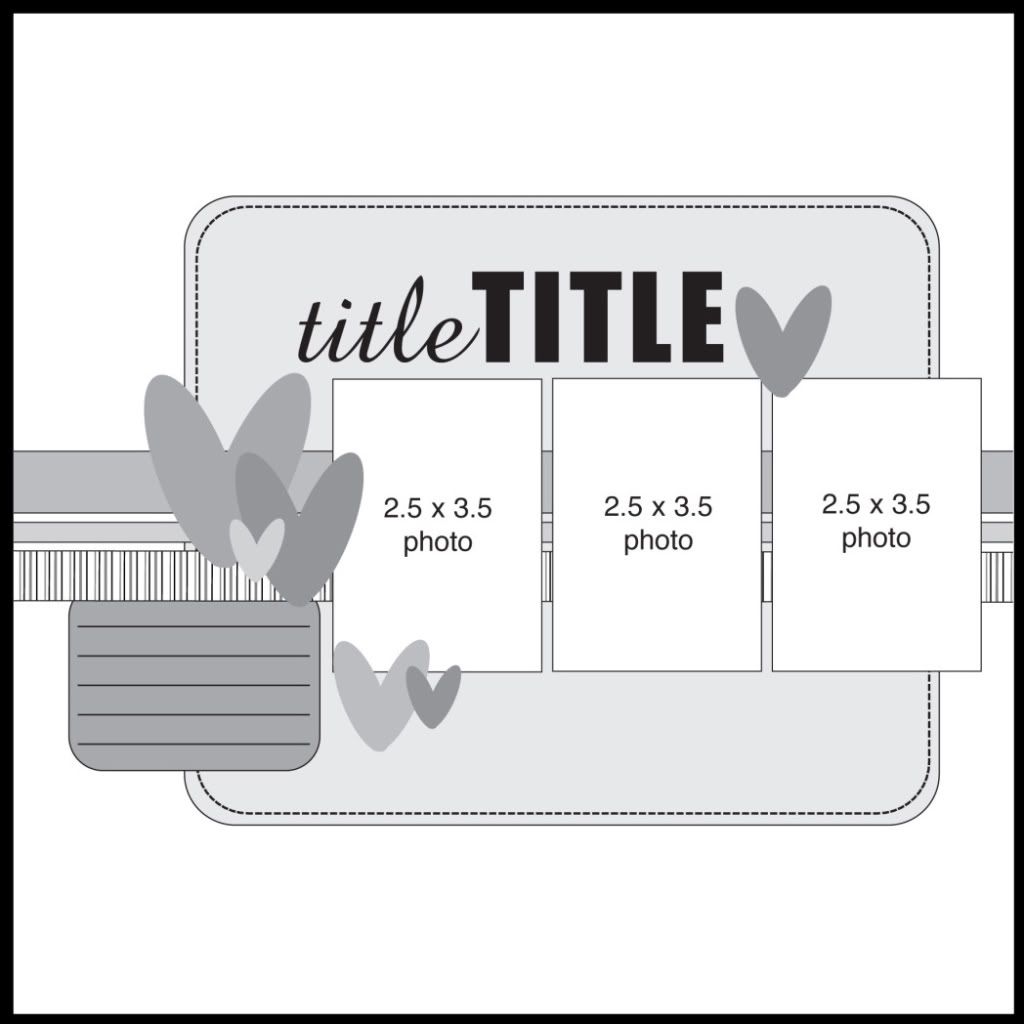 Here is the layout I created based on the sketch:
Supplies: Paper, stickers: Lily Bee Design, Cardstock: Bazzill Basics Paper, Alphabet: American Crafts, Alphabet Stickers: Doodlebug Designs, Flowers: Prima Marketing, Ribbon: Pink Paislee, Bling: Kaisercraft, Floss: DMC, Pen: Zig Memory Systems, Sketch: Allison Davis, Other: thread, Tools: Punch: Fiskars, Electronic Cutting Machine: Silhouette SD, Other: Sewing machine
It's pretty straight forward and almost an exact interpretation but think of all the
possibilities
... You could do a single photo layout and use patterned paper where the other two photos were to go. You could flip the sketch and do 3 landscape oriented photos. You could do one big photo. You could even shrink up all the dimensions and have yourself a nice looking layout utilizing lots of negative space. The options truly are endless!
So what are some of your favorite sketch sites? And do you even use sketches? I'd love to know!
Until next time. My next post will be on my birthday and I'm really excited about that!
hugs,
Melissa